UTU Geospatial Labs has a new touch screen ClearTouch Interactive 6065U (size 65″, https://www.getcleartouch.com/) to support interactive teaching and research. Touch screen is a tool for collaboration and planning around geospatial data, and much more, and supports also communication in meetings, e.g. through note making.
The touch screen panel can be tilted to be used as a table. The device allows for up to 20 simultaneous points of touch allowing several people to work at the same time. Access to mobile apps and software, device mirroring (e.g. connecting the screen to your smart phone), and wireless connectivity is also possible. In addition, it is possible make a recording to capture the entire screen, also connected to camera with microphones recording the classroom/meeting room. Video editor is also included.
The touch screen is located at the Geospatial modelling lab (room 453) at the Geography section. If necessary the screen can also be moved to other locations for use.
We encourage the use of the new touch screen in teaching and research! Also our collaborators have access to use it.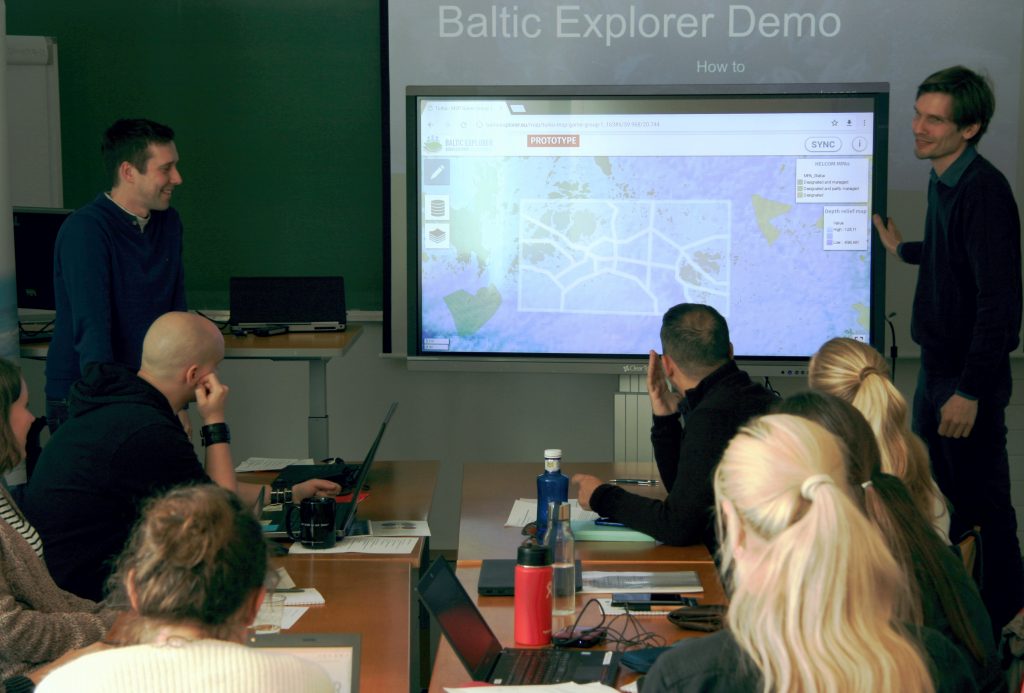 ClearTouch Interactive 6065U touch screen now available for use.