Laboratories and equipments
The facilities listed below are available the Department of Geography and Geology. Other Departments may host additional facilities. The majority of virtual resources are also available for installation across UTU.
Laboratories
Geospatial research and education facilities consist of different type of laboratories:
GIS class (Paikkatietoluokka, room 420.1, room 420.2) is the main teaching laboratory with 33 workstations.

Geospatial modelling lab (room 453) with five proper pc-workstations including double screens and a stereo workstation with Planar stereo-monitor for image processing and advanced GIS analyses and a ClearTouch Interactive 6065U 65″ touch screen for collaborative research and education.

Maatila class (room 418) is available for independent studying and data analysis as well as group working.
The most important software package for GIS/desktop mapping (ArcGIS, QGIS, TerrSet, MapInfo) and Remote Sensing (Erdas Imagine) are installed on all the UTU-GIS computers. Our computers are also installed with statistical software SPSS and R.
Other equipment and facilities
RIEGL VZ-400 V-Line 3D Terrestrial Laser Scanner

Two Trimble TSC3 controller and R8 GNSS receiver with gsm radio

GARMIN Montana 680 GPS/GLONASS receivers

Panasonic Toughbook rugged laptops 

Facilities for fieldwork: Boats (Buster, Bombard), equipments for measuring floods, river dynamics, weather and climate change (Hobo Pro T/RH loggers, Hobo and Vaisala weather stations)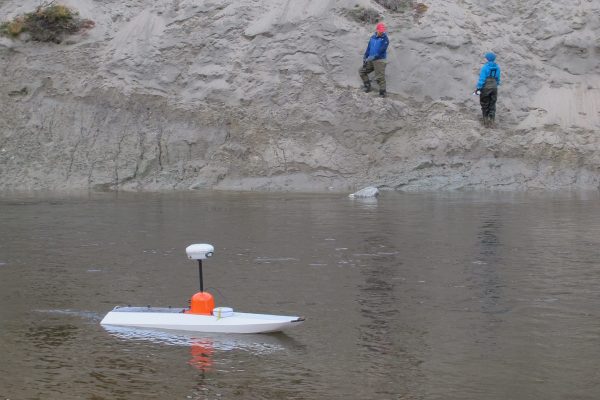 Measurement of river flow characteristics with a remote controlled ADCP (Acoustic Doppler Current profiler) system in the Northern Finland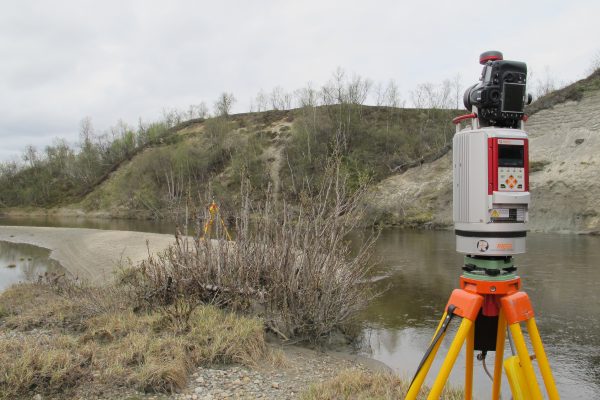 RIEGL VZ-400 V-Line 3D Terrestrial Laser Scanner in field work in Lapland. Image: Fluvial Research Group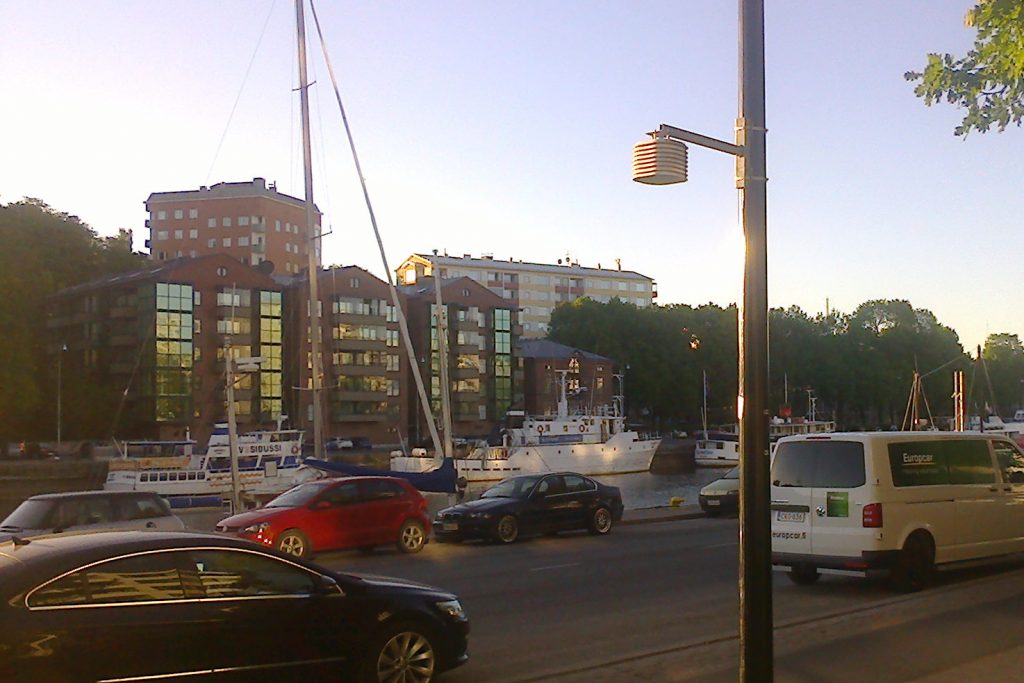 HOBO Pro temperature / relative humidity logger in the city center of Turku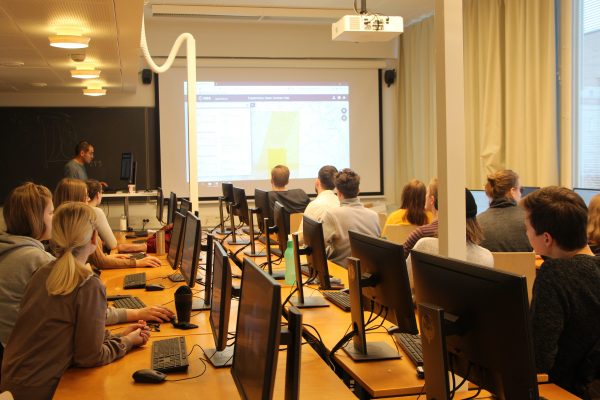 A presentation on online satellite image data services in the main GIS  laboratory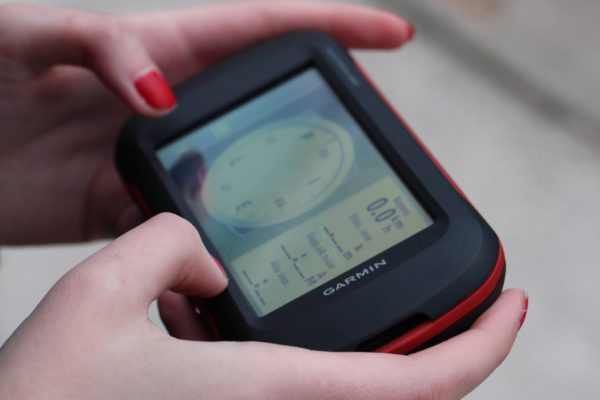 Handheld GPS devices are used in the Introduction to geoinformatics -course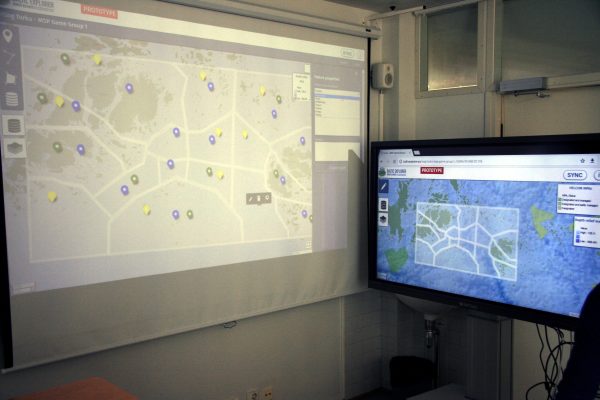 The ClearTouch Interactive 6065U 65″ touch screen (on the right) can be used for collaborative research, education and planning among other applications.